[vc_row][vc_column][/vc_column][/vc_row][vc_row el_class="td-voice-space"][vc_column][/vc_column][/vc_row][vc_row el_class="td-ss-row"][vc_column width="2/3″ tdc_css="eyJhbGwiOnsiYm9yZGVyLWNvbG9yIjoiI2U2ZTZlNiJ9fQ=="][vc_column_text]
"Looking for a Phlebotomy Job? Read below and discover the amazingly simple Phlebotomy Competency Certification Course that has helped many men and women achieved their dream of becoming a Phlebotomist.
The course is split into two parts.
Part 1 Theory & Dry Lab Experience. You will learn Phlebotomy Basics & Practice on Mannequins.
Part 2 The course is in a medical facility where you take bloods under supervision from real patients.
Receive a CERTIFICATE OF COMPETENCE on completion. Our courses meet All 18 NHS Competencies recommended by the NHS Skills For Health Org, National Occupational Standards & 'Pathway to Competency'. Course material has been developed by NHS senior phlebotomists
NHS Maxis Healthcare Training
Phlebotomy: Become a Phlebotomist

"Even With 'Zero' Medical Experience, In 5 Days Or Less You Can Get Your Phlebotomy Certificate of Competency – We Have a 99.6% Pass Rate And Our Courses Carry a 100% Iron-Clad Satisfaction Guarantee.
(Maxis Healthcare)"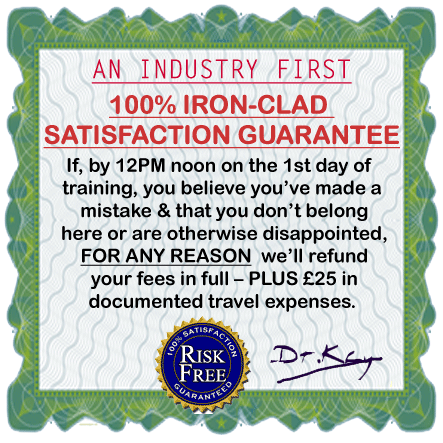 Phlebotomy Training London
Maxis Healthcare has been offering Phlebotomy Training London Courses from the last ten years. We are based at west of London and having the highest standard of Phlebotomy training London. A part of NHS Maxis Healthcare is the only one who offer the proper phlebotomy training with real patients on live blood sessions at the NHS settings.
If you are considering a new career in the healthcare field and then Phlebotomist profession could be a wonderful and excellent start. Maxis Healthcare Phlebotomy Training London will assist you from all the way i.e. starts till you secure the job as a competent Phlebotomist. Maxis will help you to prepare for your CV and also will assist you for your future interviews. Maxis Healthcare Phlebotomy London is the quickest way to step into the National Health Service and in order to become a competent phlebotomist. To be a Phlebotomist you do not have to have any previous experience or any qualification. After you have obtained the proper documentation you shall be getting the experience on the job. Phlebotomist job is a very highly demanded area in the clinical field.
Our comprehensive Phlebotomy training courses cover a full range of Phlebotomy Competency skills set by NHS. As the leading experts for Phlebotomy Training London, We at Maxis Healthcare are committed to providing our students with outstanding results. Not only are our courses informative and professional, but we also ensure that our candidates have fun and enjoy their time learning with us. Maxis Healthcare's highly skilled, experienced tutors employ a variety of interactive phlebotomy training methods to keep students interested and involved with the learning process. Our professional lecturers and highly skilled phlebotomy trainers are always helping to the prospective candidates with great patience.
Maxis Phlebotomy Training London offers One Day Fast Track Phlebotomy Training Course. This course is suitable for all those who are having some experience in a medical field or working as doctors or nurses. This course includes Theory and Dry Lab experience on mannequins for those with healthcare experience.
Maxis Healthcare's Phlebotomy Training London programme for non medical background candidates is specially designed for all those candidates who do not have any experience whatsoever. Many of individuals who always wanted to work in medical field and especially in the phlebotomy can attend this two days programme
This course consist of two full days and candidate can achieve a firm understanding of the basics of Phlebotomy. Candidates go through in detail the legal aspects of Phlebotomy, Infection control, Health and Safety, practical tips and all the theory parts of Phlebotomy. Lots of practice on the mannequins will be done and after completion of either the One Day or Two Days course, you will then need to be booked into the Live Blood Training which will lead to a Certificate of Competence.
If you're interested in starting a new career and to gain a certified qualification, please click below to book the course.
Kay Griffiths (Principal)
Dr. S. A. Cheema (Course Director)
[/vc_column_text][vc_single_image media_size_image_height="48″ media_size_image_width="300″ image="163″ height="90″][/vc_column][vc_column width="1/3″ tdc_css="eyJhbGwiOnsiYm9yZGVyLWNvbG9yIjoiI2YzZjNmMyJ9fQ==" el_class="td-voice-sidebar"][vc_raw_html]JTNDaWZyYW1lJTIwd2lkdGglM0QlMjIzNDAlMjIlMjBoZWlnaHQlM0QlMjIyNTAlMjIlMjBzcmMlM0QlMjJodHRwcyUzQSUyRiUyRnd3dy55b3V0dWJlLmNvbSUyRmVtYmVkJTJGNzRaOUNOOTBMVE0lMjIlMjBmcmFtZWJvcmRlciUzRCUyMjAlMjIlMjBhbGxvdyUzRCUyMmFjY2VsZXJvbWV0ZXIlM0IlMjBhdXRvcGxheSUzQiUyMGVuY3J5cHRlZC1tZWRpYSUzQiUyMGd5cm9zY29wZSUzQiUyMHBpY3R1cmUtaW4tcGljdHVyZSUyMiUyMGFsbG93ZnVsbHNjcmVlbiUzRSUzQyUyRmlmcmFtZSUzRQ==[/vc_raw_html][td_block_title title_tag="h4″ custom_title="Phlebotomy Images Gallery"][vc_single_image media_size_image_height="160″ media_size_image_width="240″ image="165″ height="200″][td_block_social_counter style="style1″ custom_title="FOLLOW US" facebook_app_id="1753104724945494″ facebook_security_key="c5f981ab4745cab2bf25141752a5edd6″ facebook_access_token="1753104724945494|gDKu66ZuRLMBz5WUtYrWxDpSE2o" open_in_new_window="y" instagram="#" youtube="#" twitter="#" facebook="#"][vc_single_image media_size_image_height="299″ media_size_image_width="184″ image="167″][td_block_title title_tag="h4″ custom_title="Testimonials"][vc_raw_html]JTNDaWZyYW1lJTIwd2lkdGglM0QlMjIzNDAlMjIlMjBoZWlnaHQlM0QlMjIyNTAlMjIlMjBzcmMlM0QlMjJodHRwcyUzQSUyRiUyRnd3dy55b3V0dWJlLmNvbSUyRmVtYmVkJTJGX1hIUk5odEZDUWslMjIlMjBmcmFtZWJvcmRlciUzRCUyMjAlMjIlMjBhbGxvdyUzRCUyMmFjY2VsZXJvbWV0ZXIlM0IlMjBhdXRvcGxheSUzQiUyMGVuY3J5cHRlZC1tZWRpYSUzQiUyMGd5cm9zY29wZSUzQiUyMHBpY3R1cmUtaW4tcGljdHVyZSUyMiUyMGFsbG93ZnVsbHNjcmVlbiUzRSUzQyUyRmlmcmFtZSUzRSUwQSUzQ2hyJTIwJTJGJTNFJTBBJTNDaWZyYW1lJTIwd2lkdGglM0QlMjIzNDAlMjIlMjBoZWlnaHQlM0QlMjIyNTAlMjIlMjBzcmMlM0QlMjJodHRwcyUzQSUyRiUyRnd3dy55b3V0dWJlLmNvbSUyRmVtYmVkJTJGYy1JcTVmVHJoLVklMjIlMjBmcmFtZWJvcmRlciUzRCUyMjAlMjIlMjBhbGxvdyUzRCUyMmFjY2VsZXJvbWV0ZXIlM0IlMjBhdXRvcGxheSUzQiUyMGVuY3J5cHRlZC1tZWRpYSUzQiUyMGd5cm9zY29wZSUzQiUyMHBpY3R1cmUtaW4tcGljdHVyZSUyMiUyMGFsbG93ZnVsbHNjcmVlbiUzRSUzQyUyRmlmcmFtZSUzRSUwQSUzQ2hyJTIwJTJGJTNFJTBBJTNDaWZyYW1lJTIwd2lkdGglM0QlMjIzNDAlMjIlMjBoZWlnaHQlM0QlMjIyNTAlMjIlMjBzcmMlM0QlMjJodHRwcyUzQSUyRiUyRnd3dy55b3V0dWJlLmNvbSUyRmVtYmVkJTJGOXY0OEllUnI3c3MlMjIlMjBmcmFtZWJvcmRlciUzRCUyMjAlMjIlMjBhbGxvdyUzRCUyMmFjY2VsZXJvbWV0ZXIlM0IlMjBhdXRvcGxheSUzQiUyMGVuY3J5cHRlZC1tZWRpYSUzQiUyMGd5cm9zY29wZSUzQiUyMHBpY3R1cmUtaW4tcGljdHVyZSUyMiUyMGFsbG93ZnVsbHNjcmVlbiUzRSUzQyUyRmlmcmFtZSUzRSUwQSUzQ2hyJTIwJTJGJTNFJTBBJTNDaWZyYW1lJTIwd2lkdGglM0QlMjIzNDAlMjIlMjBoZWlnaHQlM0QlMjIyNTAlMjIlMjBzcmMlM0QlMjJodHRwcyUzQSUyRiUyRnd3dy55b3V0dWJlLmNvbSUyRmVtYmVkJTJGN2RBc05zYlVfZTQlMjIlMjBmcmFtZWJvcmRlciUzRCUyMjAlMjIlMjBhbGxvdyUzRCUyMmFjY2VsZXJvbWV0ZXIlM0IlMjBhdXRvcGxheSUzQiUyMGVuY3J5cHRlZC1tZWRpYSUzQiUyMGd5cm9zY29wZSUzQiUyMHBpY3R1cmUtaW4tcGljdHVyZSUyMiUyMGFsbG93ZnVsbHNjcmVlbiUzRSUzQyUyRmlmcmFtZSUzRSUwQSUzQ2hyJTIwJTJGJTNFJTBBJTNDaWZyYW1lJTIwd2lkdGglM0QlMjIzNDAlMjIlMjBoZWlnaHQlM0QlMjIyNTAlMjIlMjBzcmMlM0QlMjJodHRwcyUzQSUyRiUyRnd3dy55b3V0dWJlLmNvbSUyRmVtYmVkJTJGUVd0WFUxaE1fWEElMjIlMjBmcmFtZWJvcmRlciUzRCUyMjAlMjIlMjBhbGxvdyUzRCUyMmFjY2VsZXJvbWV0ZXIlM0IlMjBhdXRvcGxheSUzQiUyMGVuY3J5cHRlZC1tZWRpYSUzQiUyMGd5cm9zY29wZSUzQiUyMHBpY3R1cmUtaW4tcGljdHVyZSUyMiUyMGFsbG93ZnVsbHNjcmVlbiUzRSUzQyUyRmlmcmFtZSUzRSUwQSUzQ2hyJTIwJTJGJTNFJTBBJTNDaWZyYW1lJTIwd2lkdGglM0QlMjIzNDAlMjIlMjBoZWlnaHQlM0QlMjIyNTAlMjIlMjBzcmMlM0QlMjJodHRwcyUzQSUyRiUyRnd3dy55b3V0dWJlLmNvbSUyRmVtYmVkJTJGZmRJdUdrRkNQNDAlMjIlMjBmcmFtZWJvcmRlciUzRCUyMjAlMjIlMjBhbGxvdyUzRCUyMmFjY2VsZXJvbWV0ZXIlM0IlMjBhdXRvcGxheSUzQiUyMGVuY3J5cHRlZC1tZWRpYSUzQiUyMGd5cm9zY29wZSUzQiUyMHBpY3R1cmUtaW4tcGljdHVyZSUyMiUyMGFsbG93ZnVsbHNjcmVlbiUzRSUzQyUyRmlmcmFtZSUzRQ==[/vc_raw_html][/vc_column][/vc_row][vc_row el_class="" tdc_css="eyJhbGwiOnsiYmFja2dyb3VuZC1jb2xvciI6IiNmNGY0ZjQifX0="][vc_column el_class=""][td_block_5 limit="3″ custom_title="Phlebotomy Training" el_class="td-border-cover" sort="random_posts" tdc_css="eyJhbGwiOnsicGFkZGluZy10b3AiOiIyMCIsInBhZGRpbmctYm90dG9tIjoiNDAifX0="][/vc_column][/vc_row][vc_row][vc_column][/vc_column][/vc_row]